From selecting the state of your counterfeit identity card to ordering and tracking, there's everything in this guide that you are looking for. Purchasing bulk or individual fake ids using Hotfakeid.com is easy. We have detailed our step by step process in this tutorial for you.
You'll need three things to order fake ids using Hotfakeid.com:
You need to know the state you will be ordering.
You need a digital photo of yourself and a signature along with other information that goes on your id.
Payment (Amazon Gift Card, Google Play Gift Card, Steam Wallet Gift Card, Razer Gold Gift Card, Bitcoin)
Follow the steps below to learn how to place your bulk or individual fake ids orders and get a discount on group orders. To know how our discounts work you may view the fake id group discounts page in detail.
Step 1:
Browse the fake id shop and click on any id you'd like to order.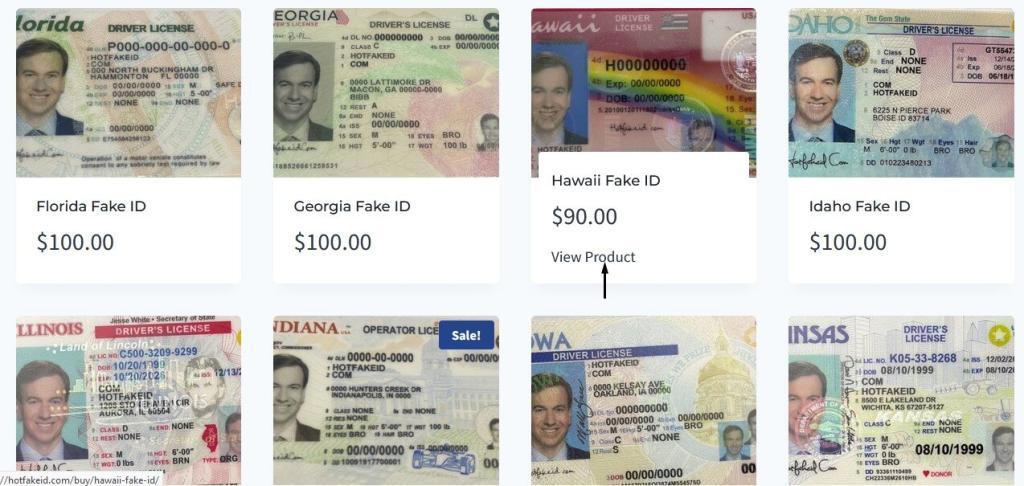 Step 2:
Enter the required information on the id page for the state you are ordering. You can enter information for one person at a time.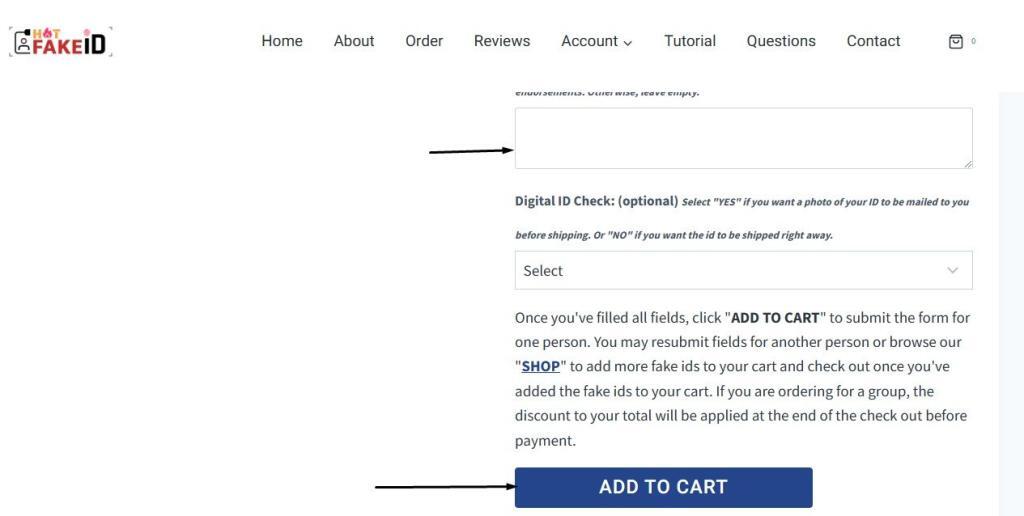 Once you've added all the information you can click "ADD TO CART" below the form and the id with the particular information shall be added to your cart. You can then go on and resubmit the same form for the same id or browse the "SHOP" page to add another id to your cart with whatever information you desire. You can add as much ids you want to your cart.
Step 3:
Once you've added all the fake ids to your cart with the information required. You will be taken to the cart page where the details of the fake ids in your cart are visible. Here you can review the information. You can delete any product/id from your cart by click on the red "X" symbol and add it again with the correct information by clicking "CONTINUE SHOPPING" – If you can confirm that everything is correct just press "PROCEED TO CHECKOUT" to enter payment and shipping details.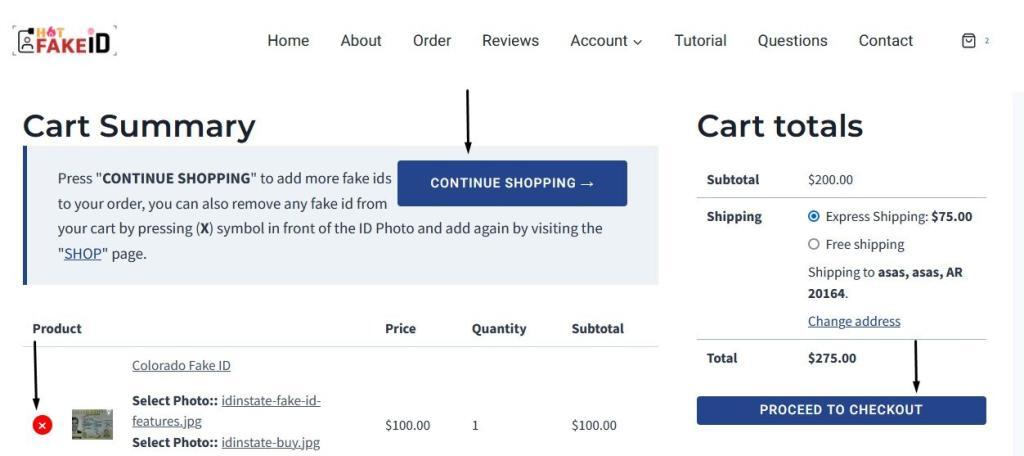 Step 4:
This is the last and final step. Once you have added all the ids to your cart with your information. You may select a payment method and read instructions on how to pay. You may review your order total and pay using the given methods on the check out page. Enter the shipping details for your package and click "PLACE ORDER" to submit your single or multiple fake id order.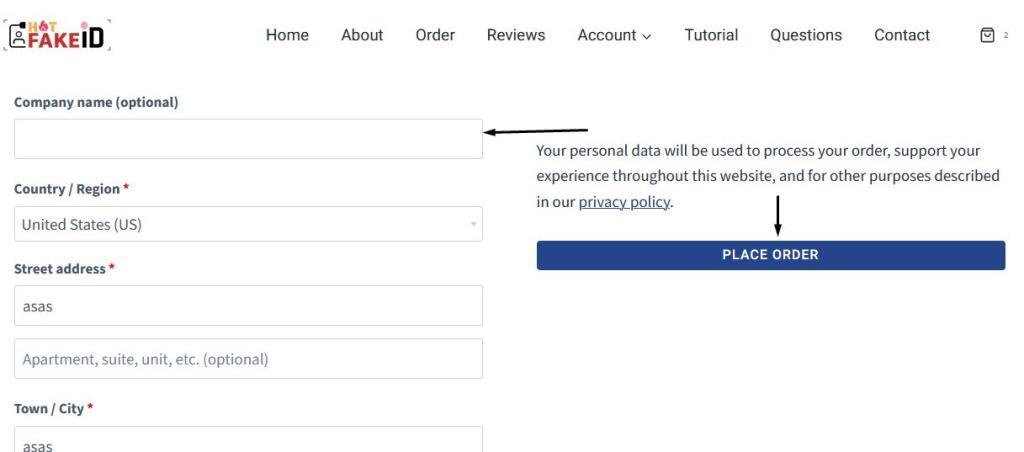 If you still have questions or would like to discuss, you may use our support form to open a ticket and our staff will guide and respond in a timely manner. Our staff works 24/7 to help and guide your identification concerns.